Best Mom Custom Fleece Blanket
Regular price
$99.97 USD
Sale price
$68.97 USD
Unit price
per
Sale
Sold out
IF YOU ORDER TODAY, YOU'LL RECEIVE MOCKUP FROM OUR ARTISTS WITHIN 2-3 DAYS (SOMETIMES LONGER IF YOU BUY OVER WEEKEND. THEN ONCE YOU APPROVE IT TAKES ~10 DAYS TO PRINT AND SHIP TO YOU. 

✔️  100% custom blanket
✔️  Made of high quality fleece
✔️  Printed in the USA
✔️  Never fade guarantee

⭐️⭐️⭐️⭐️⭐️  4.8/5 100% Satisfaction Guaranteed!
"My daughter got me a custom blanket and it made me cry! She used a photo from a recent trip for the blanket. Every time I look at the blanket I smile. The print came our great and it's super high quality. I couldn't have asked for a better and more special gift. Who would have thought she would have given this much thought to a gift. 
Donna - Blanket customer 
Ours vs theirs

❌ Regular blankets are plain and boring 
✅ Our blankets are 1 OF A KIND. No one will have a blanket like yours!
❌ Other printed blankets fade over time
✅ Our blankets use a sophisticated printing method which means you'll NEVER have to worry about cracking or fading. Blanket is (50" x 60")
How it works
Choose Photo
1. You choose & upload the photo you'd like to turn into a blanket.
Our Artists Begin Design
2. Our artists, who have 1,000s of hours of expertise, will recreate every detail of your photo by hand. And when we say every detail, we mean every single detail.
Your Get Email Proof to Approve
3. You'll get an email with the sample about 2-3 days after your order. If you have revisions, we'll take care of them. If you approve, the blanket goes to print. 

Print & Ship
4. Once you approve, we'll print your blanket and ship it. 

About The Blanket

Soft silk-touch fabric. Super soft fleece blanket made of 100% polyester. Blanket size is 50″ × 60″ or 60" x "80".
Shipping

Once you place your order it'll take us about 3 or so days to print it. After our team inspects it to make sure it's perfect it's shipped out. Shipping takes another 5 or so days.
Care Instructions

Each blanket is machine washable.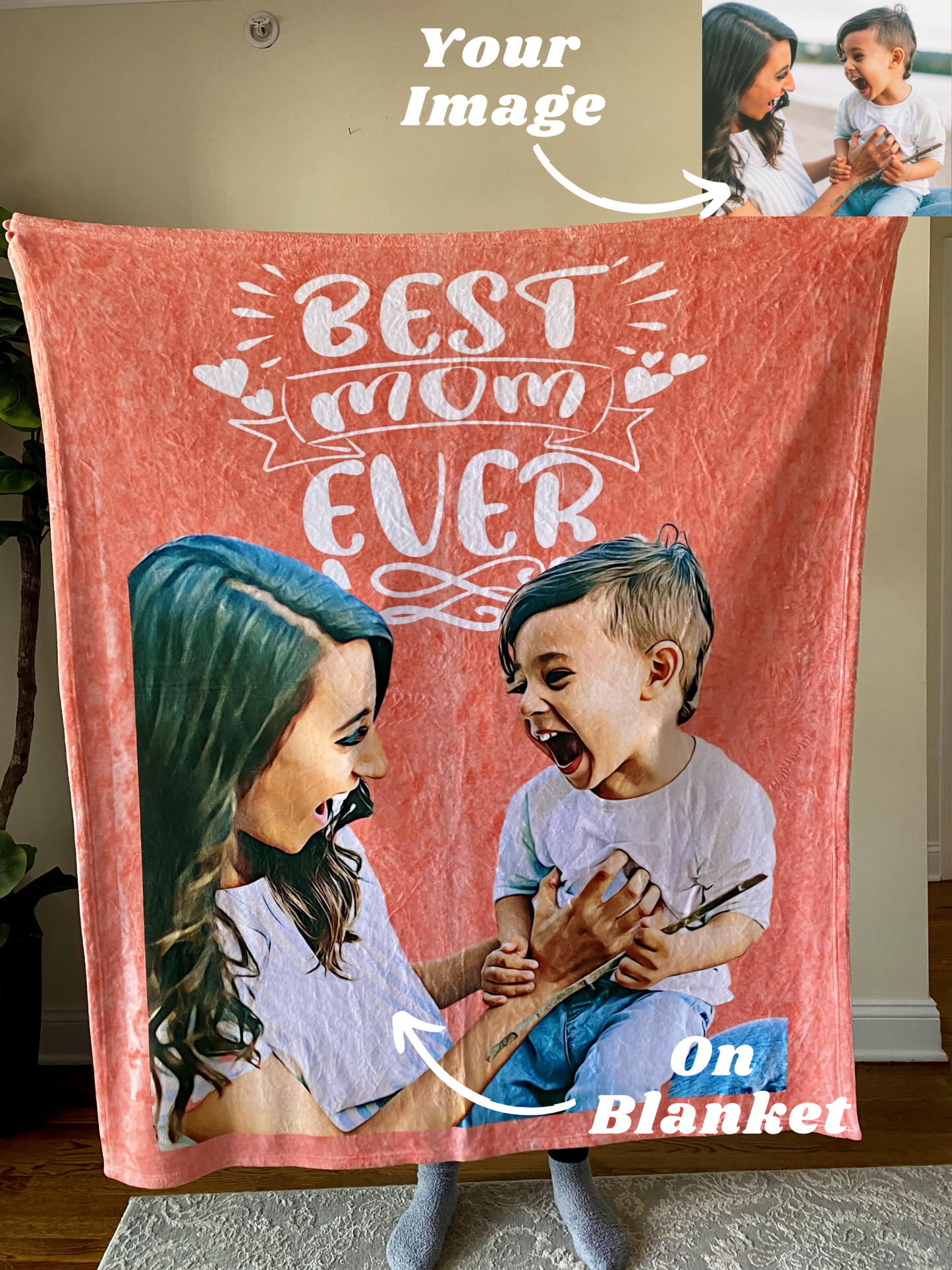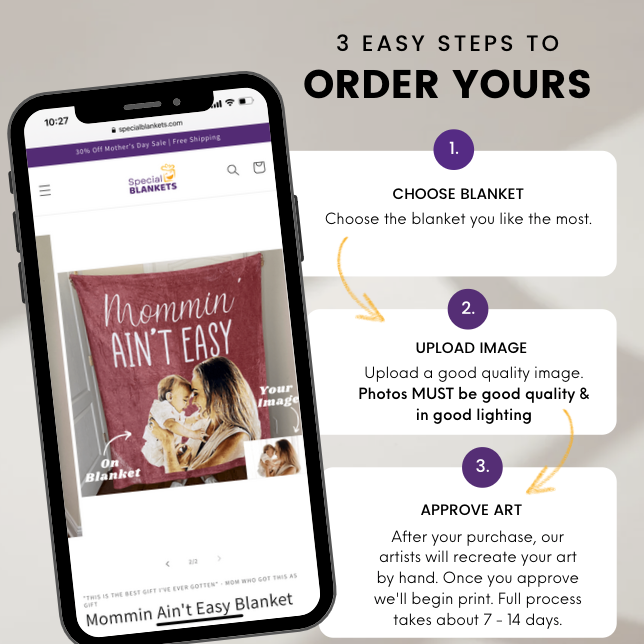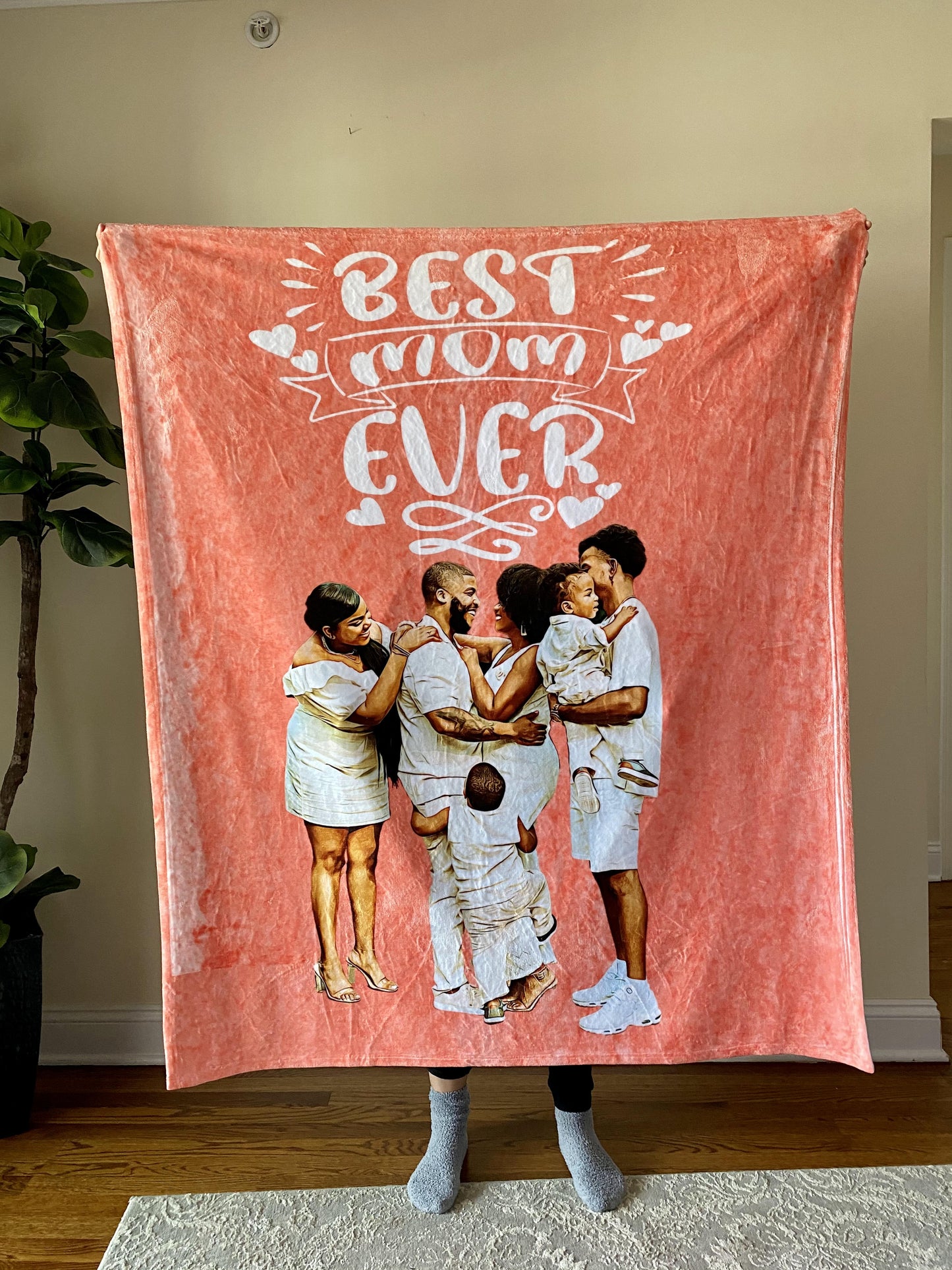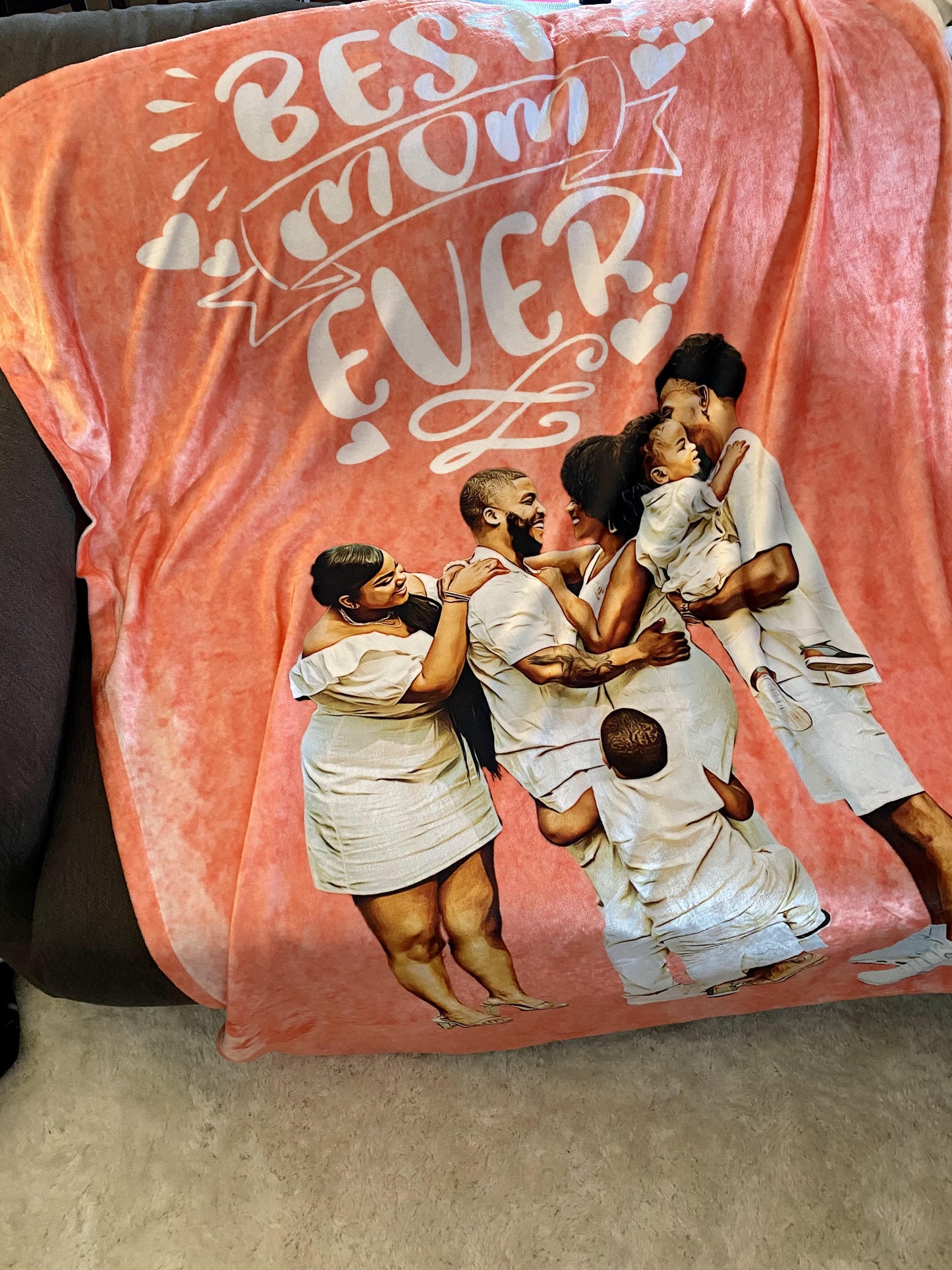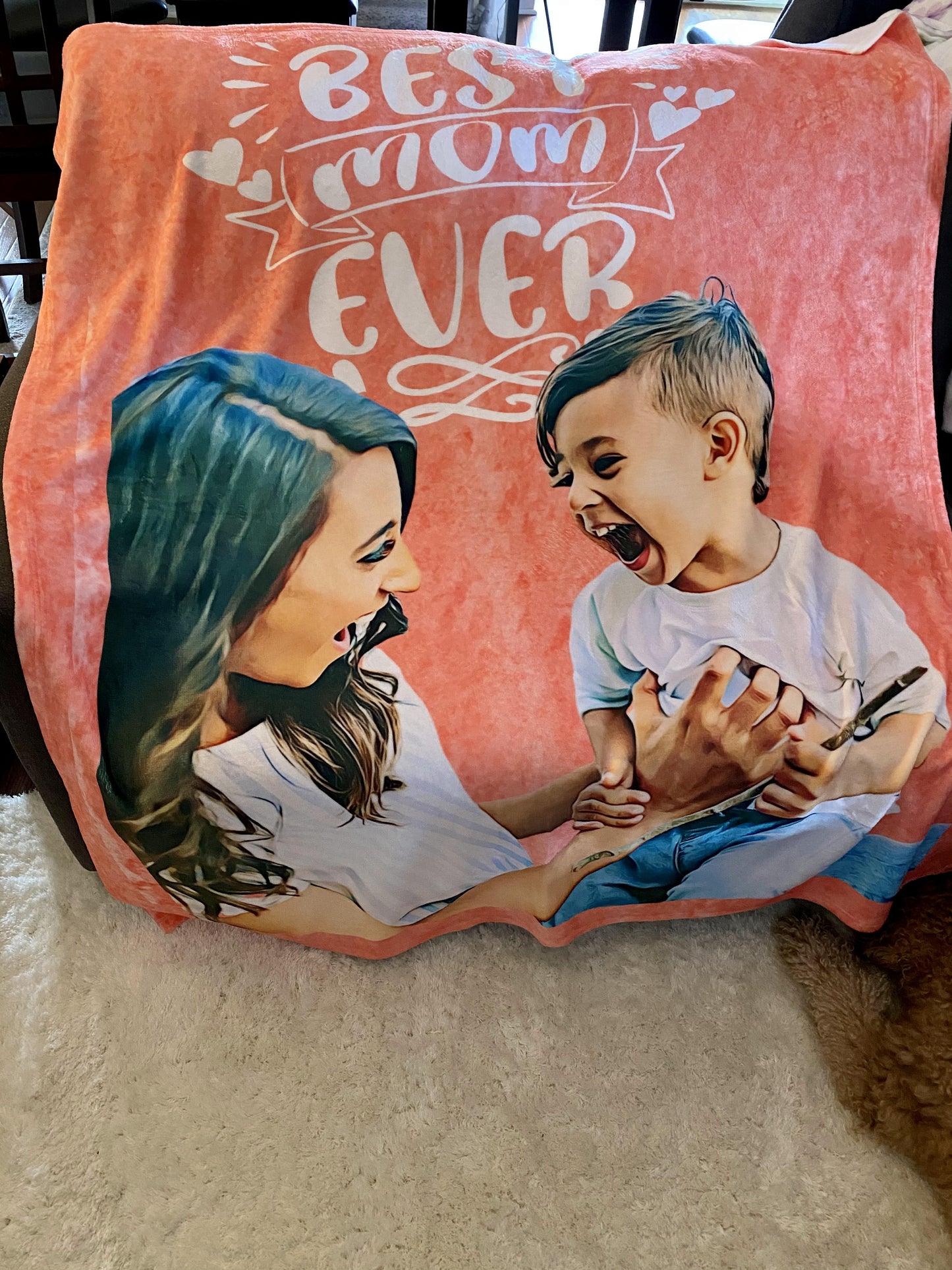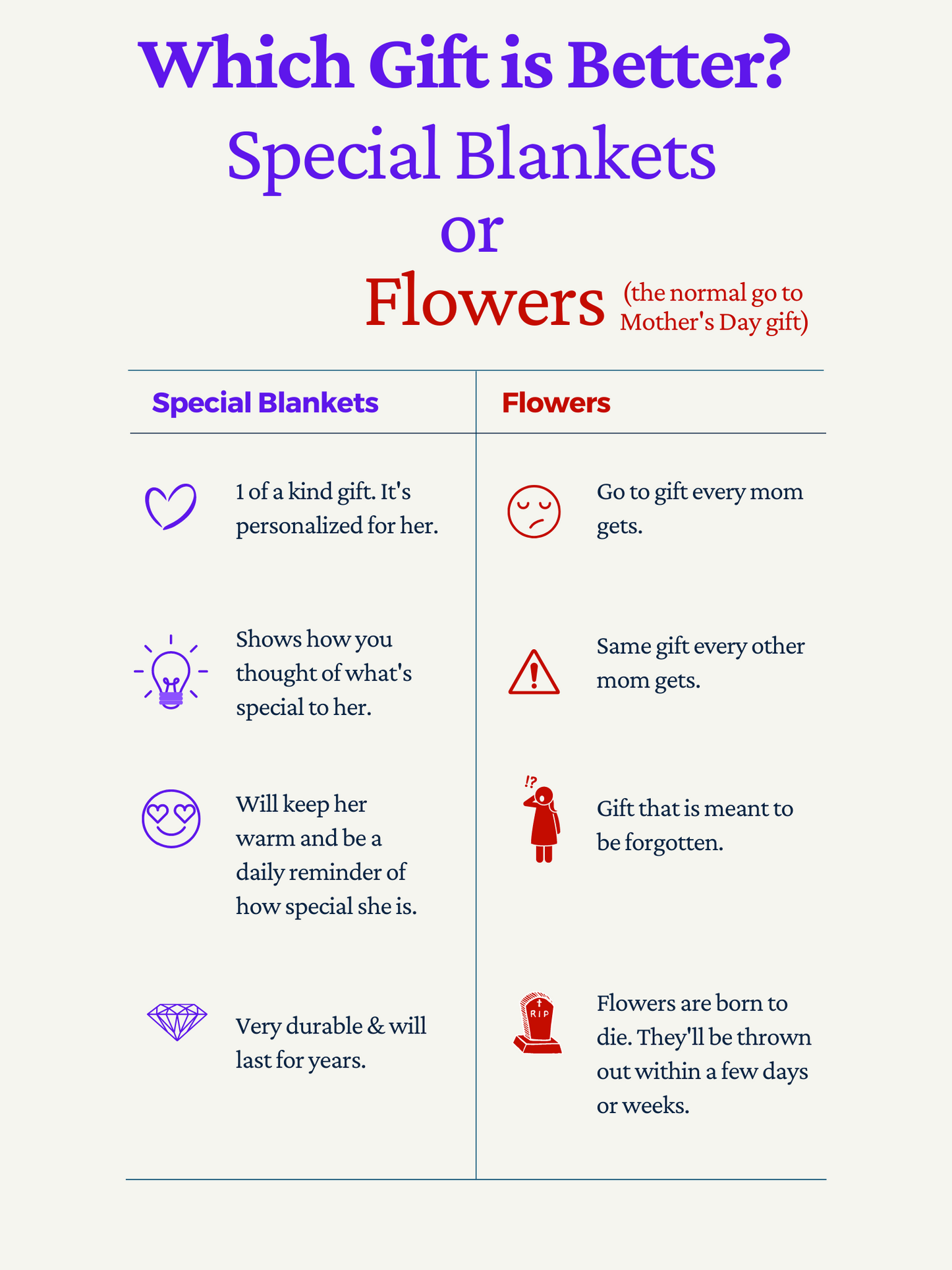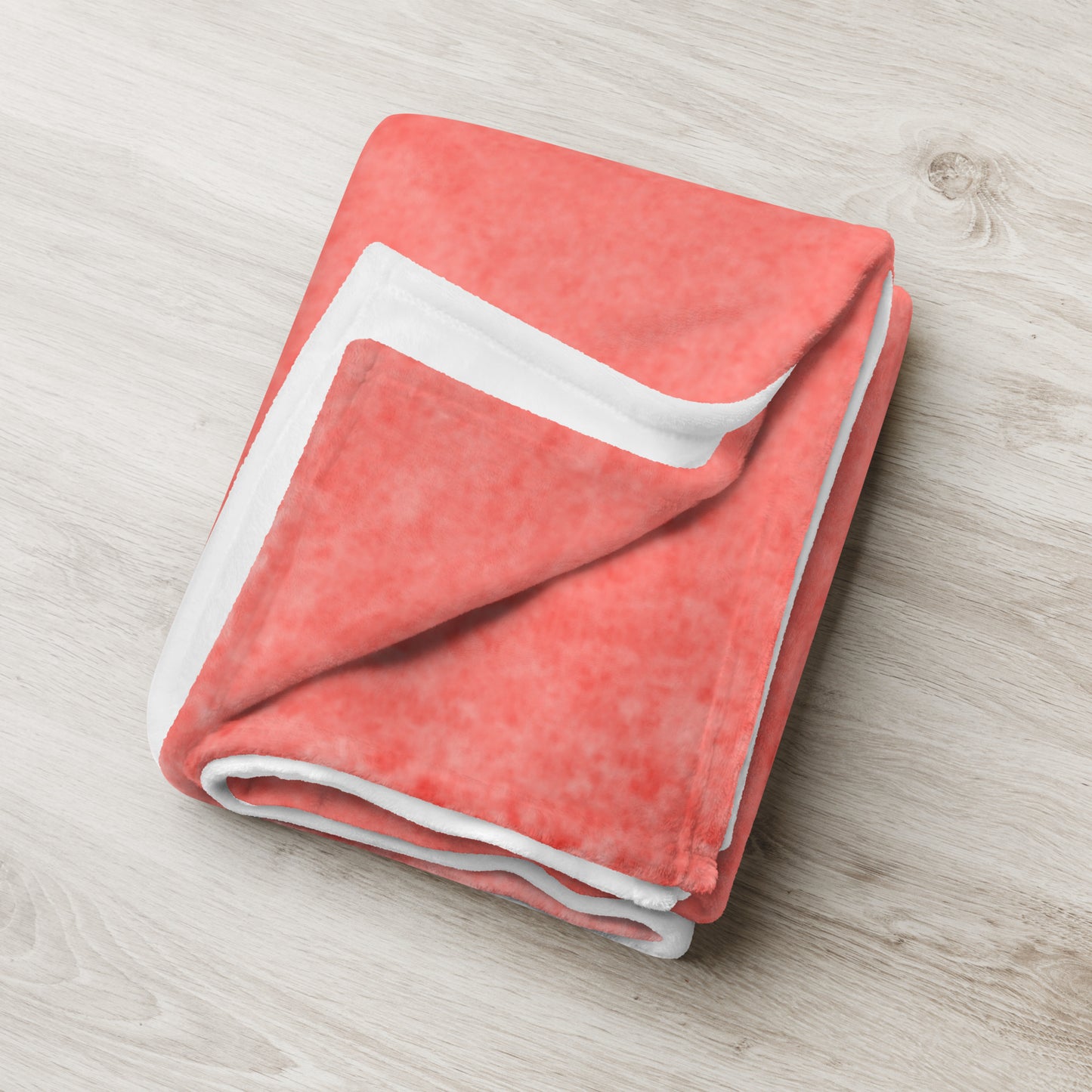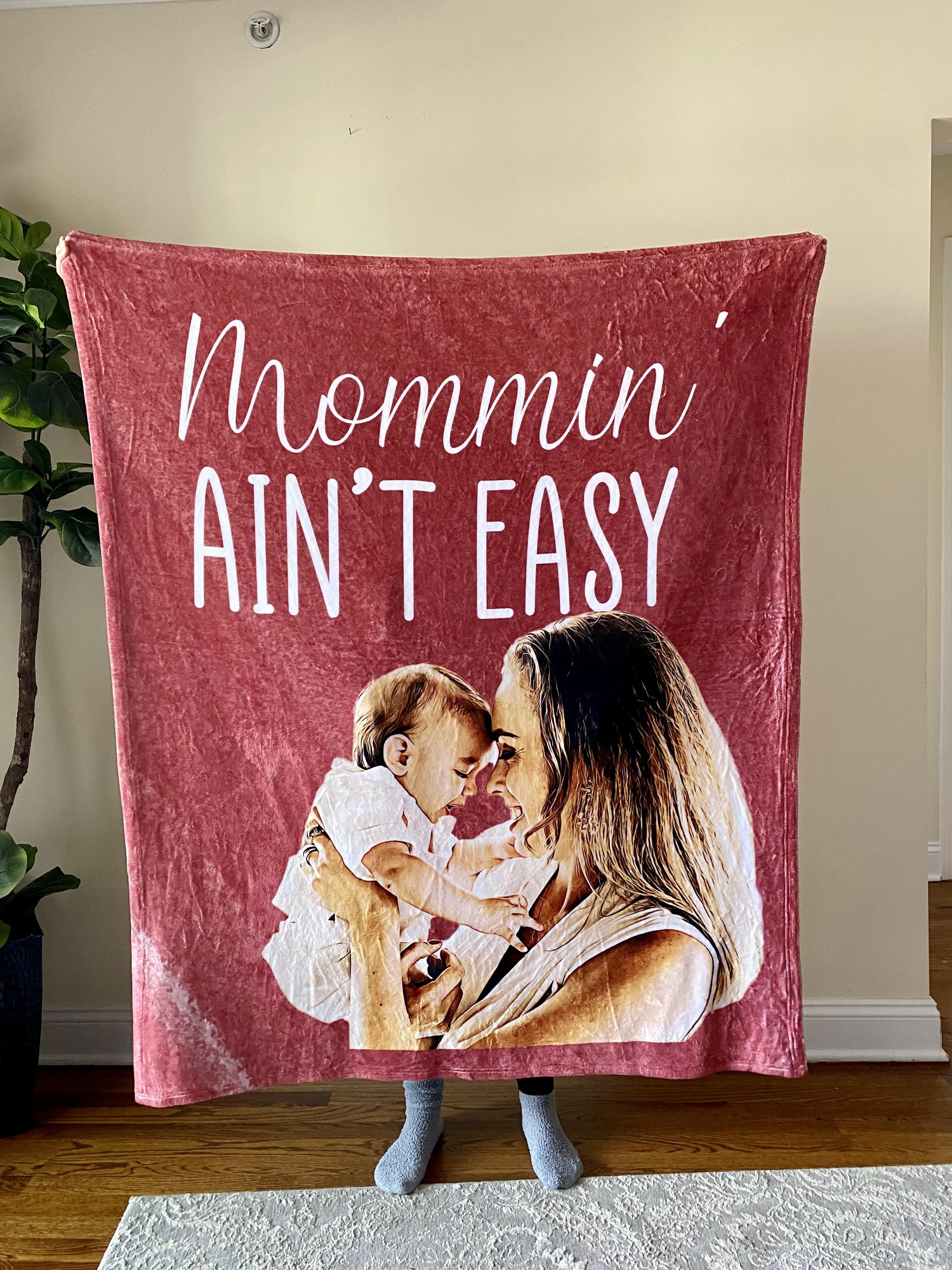 The Best Personalized Gift
Give a gift that they're sure to love with out our personalized blankets with a special memory.

✅  Every blanket is 1 of a kind
✅ Celebrates special memory
✅  Made of high quality fleece
✅  Printed in the USA
✅  4,000+ happy customers

They'll say "This is the BEST gift I've ever gotten"

"The blanket is so soft and cozy and dad literally uses it all day when he is home. He can't put it down. He sleeps with it too. It's perfect & I definitely would recommend it!"
Erica A., ⭐️ ⭐️ ⭐️ ⭐️ ⭐️
Printed in the USA 🇺🇸

Each blanket is printed with love here in the USA. By doing business with us you're supporting a local business.

High tech dyeing process 🏆

Highly sophisticated dyeing process means dad never has to worry about the blanket cracking or fading.